The official website for the United States Othello Association, the USOA!
---
Upcoming OTHELLO Tournaments:
40th World Othello Championship
Mito, Japan
November 1 – 4, 2016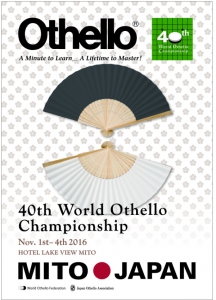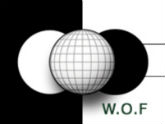 Recent Blog
I placed 2nd out of 56 players. I think this was a good result, it was better than I was expecting. Yusuke Takanashi (surprise!) won the tournament with no losses at all. And I had a lot more discs than anyone else on 5 wins, but Takanashi had WAY more discs than I had, so his performance must have been quite dominating.
I really enjoyed meeting a lot of Japanese players again (Kyoko, Tiger Lady, Jo Nakano, Takashi Yamakawa, etc.), as well as plenty of the players visiting for WOC, like Ilya and Leonid Shifman, the Germans (including Matthias Berg's Dad, who I hadn't seen in 14 years!), Imre Leader, the Swedes, Brian and Yoko Rose, Takuji Kashiwabara, etc. I wonder if it's the most non-Japanese players to ever play in a Japanese tournament?
I particularly enjoyed meeting Takeshi Murakami again. He […]
Edmund Yiu and I had a discussion a while back in Google Docs about a position that interested him. I'm lazy but occasionally creative, so I finally realized I could just post a link to the Google Doc, and then you guys can read the discussion-article in Google Docs.
By the way, Google Docs can be an awesome resource for co-writing things, or turning live discussions into articles straightaway, and that kind of thing, and it's easy to insert pictures.
Lololol.
So, last night I dreamt that I lost to Yusuke Takanashi 4 times during the WOC. And I wasn't very happy about it, too.
And when I woke up I was like "that's crazy, it isn't even possible to lose to Takanashi 4 times in the WOC, I can only lose 3 times maximum".
But then I remembered that I signed up for the 10×10 WOC as well, which Takanashi is also playing in. So I actually can lose to Takanashi 4 times.
So, wow, my subconscious is A) smarter than me, and B) being mean to me :).
As for why I chose the 10×10 WOC instead of Octagon (assuming they won't let me play in both tournaments), well first of all, the responses I got when asking which tournament I should play in were remarkably 50/50, so overall you guys were no […]
A map of local Othello players